Marriage certificate is among the most important types of documents needed when relocating or migrating to another country as a married couple or family. They're issued by a state authority, providing proof that a couple is legally married. At Dubai Court Marriage, we help couples and families apply for their tourist/residency visas through marriage certificate attestation.
Procedure for Marriage Certificate Attestation for UAE
With over three decades of experience in offering services such as marriage certificate attestation for UAE, our specialists are more than capable of providing you with expert assistance! The steps undertaken by our team of attestation experts to attest or legalize a marriage certificate Dubai and the rest of the UAE are as follows:
1. Verify information on the submitted document
It is important to ensure that the names on the marriage license submitted to our team are the same as the names that are on the passports. If there are slight differences or even the smallest errors, the government of the United Arab Emirates will treat the- document as fake or invalid. This is one of the primary reasons why information verification shouldn't be skipped when processing marriage certificate attestation in Dubai.
2. Translation of the document
If the document submitted is in another language besides Arabic, the entire document has to be translated by an official translator accredited by local authorities. Our team will make sure as well that the spellings for translated names are the same as what are in the passports of the applicants.
3. Marriage certificate attestation from Ministry of Foreign Affairs of applicants' home country
The first state department where a marriage certificate has to go through for attestation is the Ministry of Foreign Affairs (MOFA) of the applicants' home country. The Ministry from your home country is likely to ask you to submit other details to complete the attestation. They will verify your marriage certificate registration and the authenticity of the entire document.
The requirements for home country MOFA attestation can differ from one country to the next.
4. UAE Embassy marriage certificate attestation (applicants' home country)
The next step is taking the attested marriage certificate to the UAE embassy in the home country of the attestation applicants. The UAE embassy has a separate charge for attestation.
5. Marriage certificate attestation from Ministry of Foreign Affairs in UAE
Next is the sending of the attested marriage certificate to the Ministry of Foreign Affairs in UAE. The UAE MOFA will also check the translation that was made by an approved translator by the Ministry in UAE. Keep in mind it's illegal to present a fake document to the Ministry for attestation. In other Middle East countries, submitting fake certificates for attestation results in fines and imprisonment.
As soon as the UAE Ministry of Foreign Affairs stamps and seals the marriage certificate, the document will be regarded throughout the country as valid and legal.
Read more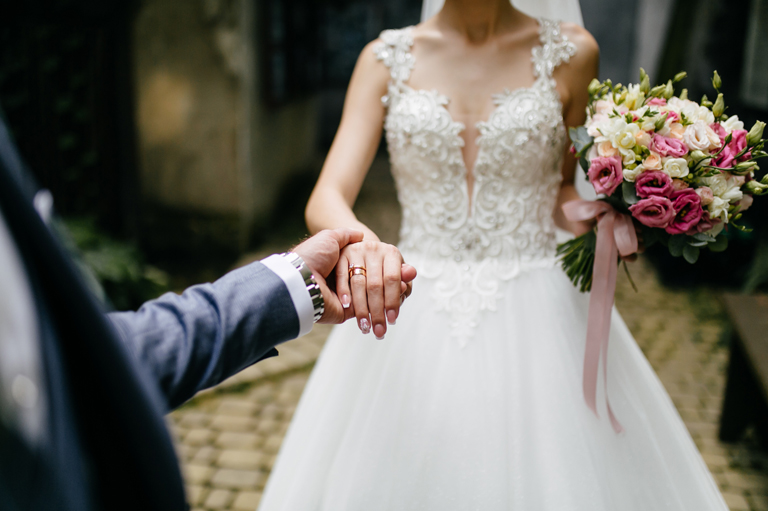 Marriage Certificate Attestation for UAE requirements  
The primary documents required to initiate the process of attesting and legalizing a marriage certificate for visa purposes are as follows:
Original marriage certificate
Husband and wife's passports, original and copies
Authorization letter for marriage certificate attestation
Considering that most of our clients have an urgent need for attestation, we offer expedited services. We suggest you consult with our team to personalize your service, ensuring it's the best one which fits your urgent requirements. You may ask, 'how can we get marriage certificate from Dubai?' Our experts can also help you acquire the document itself with the state department, as well as with marriage license registration, getting a UAE marriage certificate, correction of date of marriage of parents in birth certificate, and the attestation of other kinds of documents issued overseas.
Read more
Why Choose Us for UAE Marriage Certificate Attestation in Dubai
Based in Dubai and with experts seasoned in acquiring the approval of different state departments for attestation, Dubai Court Marriage has a distinct and strategic advantage. We also have partners across the globe, providing us the ability in taking good care of your documents, offering you privacy aside from document security, and the guarantee of a speedy and timely service.
On top of that, our attestation services help save marriage certificate legalization costs! You may not be knowledgeable of how to attest marriage certificate in UAE or even get marriage certificate while in UAE. The tedious task of spending hours to days learning how to attest marriage certificate for UAE visa will be eliminated completely! You also will save on taxi costs, petrol costs, parking charges, as well as other unforeseen costs for traveling and processing of the document.
What's included in our attestation services?
    ✓ – Checking suitability of documents
    ✓ – Advice on the submission of documents
    ✓ – If necessary, certification from an attorney
    ✓ – online, telephone, email, and personal assistance
    ✓ – Free advice and support
    ✓ – Handling and administration costs
Call us now for more information!
Read more